Location-Based App Development
Leverage location-intelligence to grow your business with smart software that helps you put data to best use! Build cutting edge GPS-based software solutions to take your business to best heights with real-time data at your fingertips.
Why Choose Matellio for Location-Based App Development?
Experience unique software development with Matellio's expert team, which is guided by best work ethics.
Explore More
Wide Range of Location-Based App Development Services
Discover the services tailor-made for your business needs and address the specific demands of your business.
Location-based App Development
LBS are designed to supply customers with appropriate, timely and place-specific content. This gives immediate access to product or service information, price comparisons, product alternatives, reviews and direct purchase options. Wider coverage and higher speeds of mobile networks reinforce the number of people using location-based services. As a custom development company, we help design and implement best location-based apps.
Custom app development
App Consulting
Technology mapping
Software integration
App QA and testing services
App support and maintenance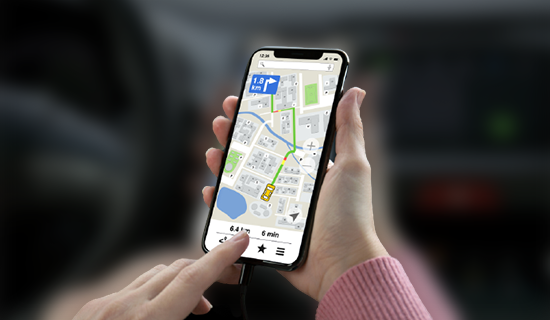 Location-based Web Development
With location-based data at your fingertips, you can design and implement best business solutions to attract and retain customers. Digitalization in its full pace, it is vital for businesses to use location-aware software and offer personalized services. This is exactly what location-based web development services enable you to do. Hire LBS development experts to build scalable web applications for your business.
Custom web development
Web technology consulting services
Industry-based web solutions
Legacy code migration
QA and testing services
Support and Maintenance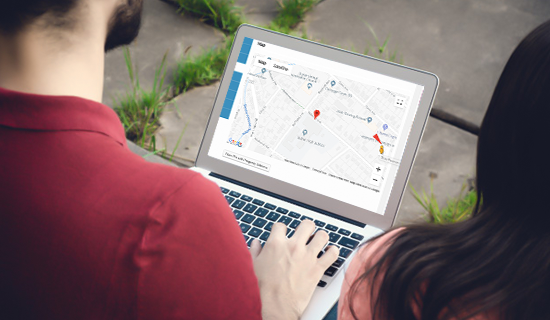 Mapping and Routing Solution
Using routing software, generate routes based on different kinds of road networks over base maps like Google, Bing, Here, OSM, or custom maps. You can also add customized 'restrictions data' to provide optimized routes. Using cartographic & geospatial intelligence tools, flow maps are delivered to clients ranging from Digital Transportation Industry to the construction industry etc.
GIS Mapping Software Development
Field Service Apps
GIS Application Development Services
Geofencing Location Based Apps
Dynamic Mapping Interfaces
Data Capture Solutions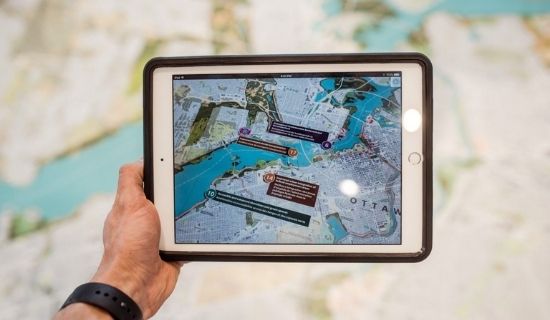 Indoor Positioning Systems
Indoor mapping or positioning is the next big thing. It utilizes indoor positioning systems to locate objects or people inside buildings using radio waves, magnetic fields, & acoustic signals collected on mobile. Whether it's a warehouse, hospital or retail mart, our mobile indoor mapping solutions can revolutionize the science of spatial data. If you are a business that wants to develop indoor positioning software, reach out to Matellio experts.
BLE Beacon-based Apps
Indoor positioning software development
Indoor analytics software
Indoor mapping software
IOT-based application development
AI-based solution development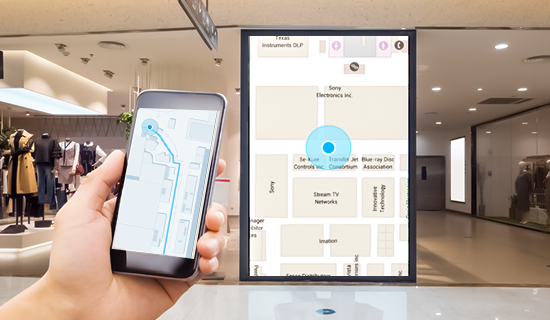 Fleet Routing and Tracking Apps
Improve your fleet management with the fleet routing & tracking apps with features like satellite view & monitoring, fuel management, automatic driver assignments, bespoke labelling, etc. Our experienced developers can help you develop fleet tracking apps with key functionalities like capability to trace individual field workforces, track deliveries, route drivers, & competently manage dispatching operations.
White-label fleet management software
Real-time GPS vehicle tracking systems
Fleet management application consulting
Telematics and tracking solutions
Fleet Management Integration
Fleet Asset Management Systems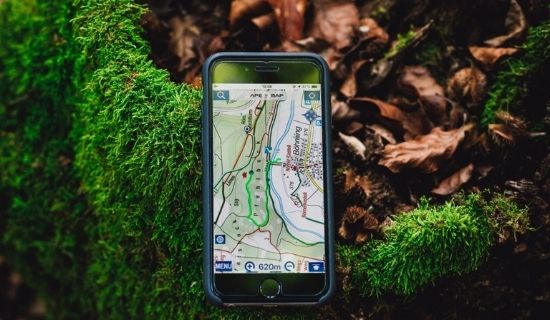 Are you unable to find what you were looking for?
Don't worry. We're sure our extensive service range has got you covered. Reach out to us and discuss your requirements.
Share Requirements
Client Testimonials
We have enabled digital transformation for over 500+ clients— read out what they have to say about our incredible suite of services.
Frequently asked questions
We now have an FAQ list that we hope will help you answer some of the more common ones.
1. What are location based applications?
Location-based services (LBS) use real-time geo-data from a mobile device or smartphone to provide information, entertainment or security. Some services allow consumers to "check in" at restaurants, coffee shops, stores, concerts, and other places or events
2. How do I make an app using location services?
The best way to build a location-based app is to hire a GIS development company. Not only do they own the team that you need, they will also help you make the best solution that fits your business needs.
3. What could be the possible contexts where LBS may be used?
Advertising
Driving Assistance
Emergency and Healthcare Services
Entertainment and Games
Indoor Object Search
Local Traffic Updates
Local Weather Information
Mobile City Guides
People-Locating Services (Friends, Family Members, Employees)
Roadside Services
Targeted Sales Offerings
Traveling and Tourist Attractions
Vehicle Theft Detection
4. What is the importance of GIS?
A geographic information system (GIS) is a computer system for capturing, storing, checking, and displaying data related to positions on Earth's surface. By relating seemingly unrelated data, GIS can help individuals and organizations better understand spatial patterns and relationships.
5. How do you build an indoor positioning system?
You can easily get in touch with our experts to build an indoor position system. They fix a meeting with you initially to understand your goals and requirements in detail. This way we can help you fix the best scope and get the development started quickly.
6. What is indoor positioning Analytics?
Indoor positioning systems (IPS) can most easily be explained as GPS for indoor locations. It is a technology that allows users to accurately pinpoint the location of people or assets inside a building using smartphones, mobile devices, tracking tags or other devices.
7. How do you make an indoor navigation app?
You can easily get in touch with our experts to build an indoor position system. They fix a meeting with you initially to understand your goals and requirements in detail. This way we can help you fix the best scope and get the development started quickly.
8. What is the best fleet tracking system?
Best fleet management solution is the system that includes all the vital features that suit your business requirements. At Matellio, we also offer you a comprehensive white label fleet management solution, which we rebrand and customize as per your needs thus, accelerating the process.
9. Which industries does Matellio serve?
Telecom
Healthcare
Retail
Banking and finance
Travel and hospitality
Transportation and logistics
Energy and utilities
10. Does Matellio provide dedicated developers?
Yes. Matellio offers IT staff augmentation. You can hire:
Mobile app developers
Web developers
Technology engineers
QA and testing experts
Flexible Engagement Models
Leverage the pricing models that fit you best to hire the best resources.