Internet of Things Development Services
Step up into industry 4.0 and improve the reliability of your mission-critical infrastructure with connected equipment seamlessly integrated. Utilize best-in-class IoT solutions to manage the diversely spread workforce and resources for optimal performance.
Why Choose Matellio for Internet of Things Development?
Experience unique development with Matellio's expert team which is guided by best work ethics. Our team consists of the best engineers, certified in their domains, having industry experience of over 20 years.
Explore More
Wide Range of Internet of Things Development Services
Discover the services tailor-made for your business needs and to address the specific demands of your business.
IoT Consulting
Matellio has solid expertise across all technologies related to IoT and IIoT world. We excel in IoT apps which can pick sensor data from cloud servers and build intelligent applications (having informative visualizations) for web and mobile interfaces. Our solutions can help you decipher business insights and can perform 2-way information exchange between your apps and installed devices to perform various actions.
Solution Consulting
IoT Solutions
IoT Industry Solutions
IoT Enterprise Asset Management
IoT Systems Engineering
Platform Engineering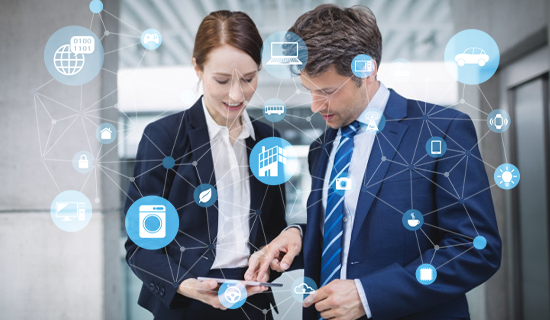 IoT & IIoT Solutions
Matellio's development is focused on IoT solutions which solve real business use cases & provide seamless integration. We not only integrate systems but allow them to bring insights & make decisions autonomously. We bring AI to the IoT world to make ever learning applications which can help you control costs or improve business, bring predictability to your business & allow you to fully control it.
Use Case Analysis
Planning, Strategy and Roadmap
Proof of Concept
IoT and IIoT Development
Deployment and implementation
Monitoring and Support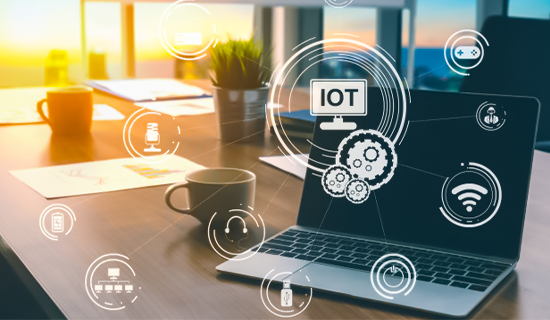 Product Design and Development
Matellio experts deliver product design and development across a wide range of industry verticals. Our experts assist you from concept to production that enables you to focus on product strategy and management. Backed by skilled and proficient experts, we make use of the most advanced technology and tools to design and develop IoT products that meet your business model as well as focus on end consumer needs.
Product Requirements Analysis
Product Architecture & Design
End-To-End Product Development
Product Deployment & Enhancement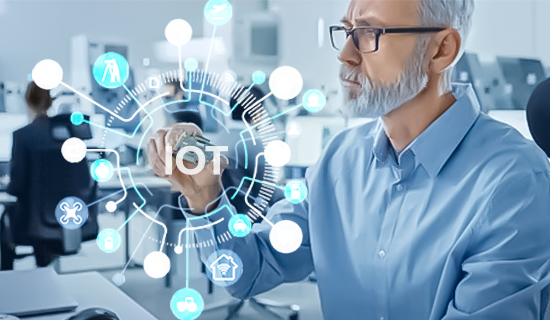 Product LifeCycle Management
Matellio holds deep domain expertise and project management experience throughout the complete product lifecycle. We help you conceptualize, design, architect and manufacture intelligent products for your business use cases. Our experts integrate people, data and processes, business systems and provide a product information backbone for companies to build smarter and intelligent systems.
Product Conceptualization
Product Design Engineering
Product Development Engineering
Product Service Engineering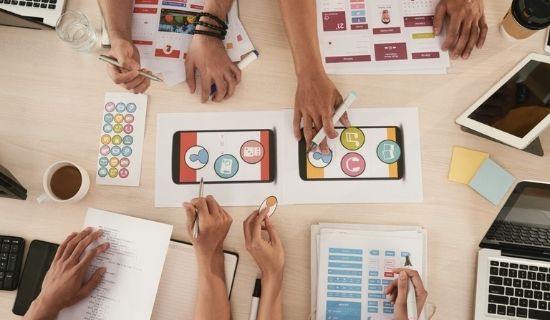 Are you unable to find what you were looking for?
Don't worry. We're sure our extensive service range has got you covered. Reach out to us and discuss your requirements.
Share Requirements
Client Testimonials
We have enabled digital transformation for over 500+ clients - read out what they have to say about our incredible suite of services.
Frequently asked questions
We now have an FAQ list that we hope will help you answer some of the more common ones.
1. What is IoT and why IOT?
The internet of things, or IoT, is a system of interrelated computing devices, mechanical and digital machines, objects, animals or people that are provided with unique identifiers (UIDs) and the ability to transfer data over a network without requiring human-to-human or human-to-computer interaction.
2. What are the examples of IoT?
Top Internet-of-Things (IoT) Examples to Know
Connected appliances.
Smart home security systems.
Autonomous farming equipment.
Wearable health monitors.
Smart factory equipment.
Wireless inventory trackers.
Ultra-high speed wireless internet.
Biometric cybersecurity scanners.
3. What is the meaning of IIoT?
The industrial internet of things (IIoT) refers to the extension and use of the internet of things (IoT) in industrial sectors and applications. … The IIoT encompasses industrial applications, including robotics, medical devices, and software-defined production processes.
4. What is difference between IoT and IIoT?
The only difference between those two is their general usages. While IoT is most commonly used for consumer usage, IIoT is used for industrial purpose such as manufacturing, supply chain monitor and management system.
5. Why is the Industrial Internet of Things so important?
The IIoT is important because of its potential to enable faster and better decision making. The change that the IIoT can bring is also closely related to the digital transformation projects that many businesses are working on.
6. What are the challenges faced by IoT?
Here are some of the more prominent challenges presented by IoT.
Security
Privacy
Reliability
Resource Consumption
Fragmentation
7. How much does it cost to build an IOT application?
The cost to build an IoT application depends on multiple factors including but not limited to features, complexities, and much more. For an accurate estimation, kindly share your requirements in detail and our team shall get in touch with you.
8. How long does it take to build an IOT application?
The time to build an IoT application depends on multiple factors including but not limited to features, complexities, and much more. For an accurate estimation, kindly share your requirements in detail and our team shall get in touch with you.
9. Which industries does Matellio serve?
Telecom
Healthcare
Retail
Banking and finance
Travel and hospitality
Transportation and logistics
Energy and utilities
10. Does Matellio provide dedicated developers?
Yes. Matellio offers IT staff augmentation. You can hire:
Mobile app developers
Web developers
Technology engineers
QA and testing experts
Flexible Engagement Models
Leverage the pricing models that fit you best to hire the best resources.