Custom Enterprise Software Development
Accelerate your organization's digital transformation journey with cutting-edge technology and expert teams. Hire engineers who have shared the zeal of small to big enterprises to address their organizational challenges and meet the goals.
Why Choose Matellio for Custom Enterprise Software Development?
Experience unique development with Matellio's expert team, which is guided by best work ethics.
Explore More
Wide Range of Enterprise Software Development Services
Discover the services tailor-made for your business needs and to address the specific demands of your business.
Software Development
Any software that handles a majority of tasks in an organization's enterprise can be defined as enterprise software & can be custom created to fit an organization today & grow with it into the future. Support your business infrastructure with scalable software that improves key facets of your enterprise. Get access to our industry-specific knowledge to design, build, & scale your new enterprise software solution.
Application customization
Web application development
SaaS product development
Technology consulting
Mobile app development
QA and testing services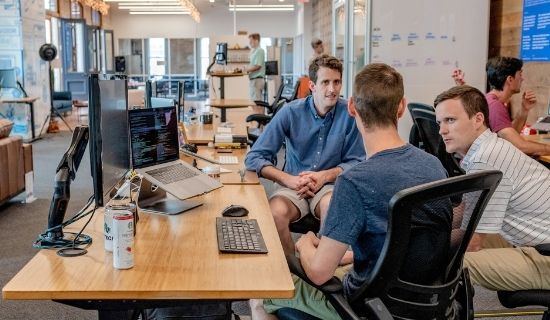 Enterprise Mobility Services
The flexibility and efficiency possible through enterprise mobility can offer benefits like increased productivity and decreased expenses.Enterprise mobility management (EMM) refers to the people and plans behind enterprise mobility. Our end-to-end enterprise mobility solutions allow organizations to safely and efficiently manage a large number of users in their business environment while ensuring optimum results.
Enterprise mobility consulting
Enterprise Mobile App Design & Development
Mobile application testing
Mobile application analytics
App security management
Mobile Device Management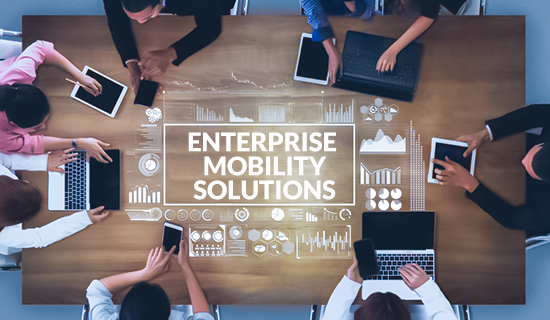 Digital Transformation Services
Digital technologies including social media, the cloud, data analytics, & mobile are rapidly emerging as disruptive forces for businesses across all industries, from retailers & banks to carmakers and energy companies. These technologies are fundamentally changing how consumers interact with businesses, while opening new business models. These technologies are releasing a wave of IT-led innovation & creating new revenue and cost-saving opportunities. Matellio is your reliable digital transformation partner. Leverage our expertise in using digital technologies to create new or modify existing business processes to meet changing market requirements.
Rapid prototyping
Digital-enabled applications
Data science and analytics
IT modernization
Digital strategizing
Business restructuring
Software Integration
The IT infrastructure of a company consists usually of many business applications and software products which perform a wide range of tasks. Lack of the integration across these information systems leads to considerable expenses on data transfer and aggregation. Such inconsistencies significantly complicate the operational control. Launch business strategy with our comprehensive enterprise application development, or use our enterprise app integration solutions.
Data integration services
Enterprise Application Integrations
API Integration Services
Service-Oriented Architecture
Integration consulting
Integration testing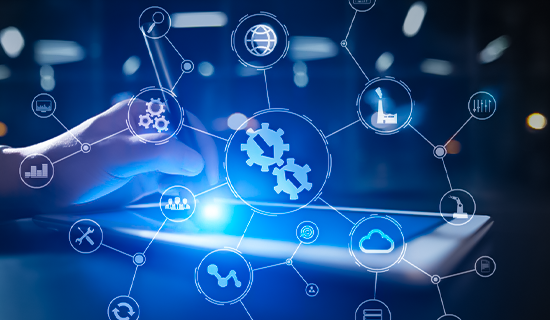 Legacy Application Modernization
Streamline migration, integration of new functionalities, and management of multiple technology platforms. Accelerate your digital transformative journey by modernizing the application portfolio with the power of Agile mindset, UX-UI modernization, DevOps, APIs, Serverless Computing, and Microservices. Hire our top minds to perform an in-depth analysis of your legacy solution and improve it with the latest tools and technologies.
Application assessment
Business rules mining
Remediation services
Re-platform services
Migration services
Open Source Software Management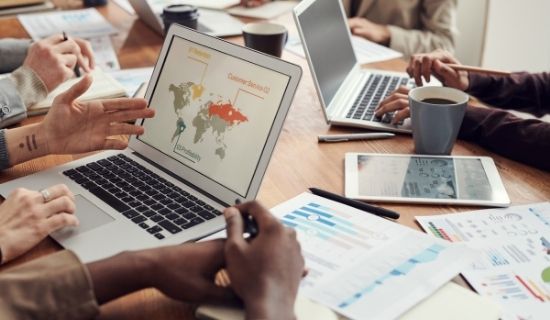 Are you unable to find what you were looking for?
Don't worry. We're sure our extensive service range has got you covered. Reach out to us and discuss your requirements.
Share Requirements
Client Testimonials
We have enabled digital transformation for over 500+ clients— read out what they have to say about our incredible suite of services.
Frequently asked questions
We now have an FAQ list that we hope will help you answer some of the more common ones.
1. What is enterprise technology?
Enterprise technology refers to the concept of information technology (IT) resources and data that are shared across an enterprise. Efforts like IT strategy, portfolio management, and IT governance enable this idea to function effectively. Some samples of enterprise technology include Content management systems, Customer Relationship Management, Enterprise Resource Management Software etc.
2. What is enterprise software development?
Enterprise Software Development is intended to meet the needs of an organization that already exists and a system (maybe manual) that is in place. This software development is developed based on an environment within an organization, which is where it is going to be used and where it is going to meet a goal.
3. Is CRM an enterprise system?
Enterprise Resource Planning (ERP) and Customer Relationship Management (CRM) are similar in many ways, as they are both used to increase the overall profitability of a business. These systems overlap in some areas, and can be completely integrated in others.
4. What is Enterprise Mobility Services?
Enterprise mobility (also known as business mobility) is the growing trend of businesses to offer remote working options, allow the use of personal laptops and mobile devices for business purposes and make use of cloud technology for data access.
5. Why is enterprise mobility important?
Enterprise mobility can give your employees the facility to work from anywhere. Mobile applications also help employees to access important business data from anywhere and at any time. You can connect with your employees irrespective of the time factor, facilitate them to flexibly work at their ease.
6. What are the main advantages of integrated software?
The advantages of integrated software are:
Low cost.
Only one program to install and learn.
Consistent interface from one module to another.
The ability to share information between modules.
Usually only one reference manual.
Ideal for personal use or small business.
7. What are software integrations?
Software integration is the process of bringing together various types of software sub-systems so that they create a unified single system. Software integration can be required for a number of reasons, such as: Migrating from a legacy system to a new database system, including cloud-based data storage.
8. What is legacy application modernization?
Legacy application modernization is when an outdated application is updated or rebuilt to effectively work in modern runtime environments and with other applications. … These applications are usually slow to be replaced with a more modern version because they are critical to an organization's business operations.
9. Which industries does Matellio serve?
Telecom
Healthcare
Retail
Banking and finance
Travel and hospitality
Transportation and logistics
Energy and utilities
10. Does Matellio provide dedicated developers?
Yes. Matellio offers IT staff augmentation. You can hire:
Mobile app developers
Web developers
Technology engineers
QA and testing experts
Flexible Engagement Models
Leverage the pricing models that fit you best to hire the best resources.